ROAD AND OFFICIAL CONFERENCE HOTELS MAP
Morocco's third-largest city, Marrakech is a beautifully chaotic city where glimpses of medievalism can still be glimpsed amid its modern buildings of business. There still is a Marrakech Express train, and the city, which sits on the edge of the Atlas Mountains, can trace its founding almost 1,000 years, to AD 1062.
A famed tourism destination since hippies, hipsters and The Rolling Stones discovered it in the late 1960s, Marrakech's ancient city centre is a UNESCO World Heritage site. More than two million visit here every year. With more than 12 miles of walls edging parts of its interior, its souks (or markets) are the biggest draw, but as an Imperial city there are numerous and gorgeous squares – especially Djamaa El Fna, and mosques and other architecturally important buildings.
The city's principal airport is the Marrakech-Menara International Airport (RAK), which is only two miles southwest of the city centre. Flights come here from all over Europe, but the main entry point for North Americans is Casablanca's Mohammed V International Airport (CMN).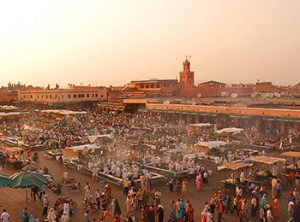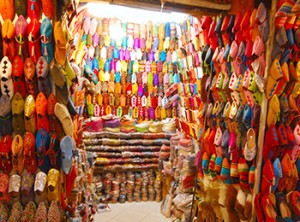 There is absolutely no reason not to have a truly memorable meal here. There are many superb restaurants, all are dripping with Moroccan splendour, service and serenity, and all have delicious cuisine.
Source: www.cvent.com/rfp/marrakesh-morocco-guide/meeting-event-planning